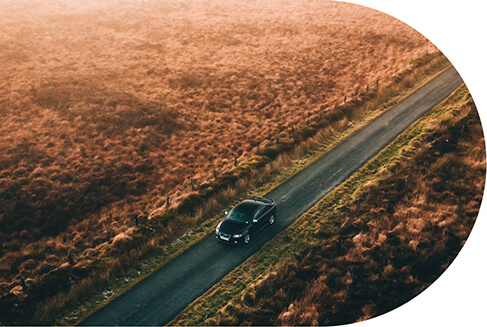 How Cogent Hire's partnerships reduce the risk of fraud
"It's no longer enough to do the minimum." - How Cogent Hire's partnerships reduce the risk of fraud
For insurers and credit hire companies alike, one of the biggest risks facing our industry is fraud. Whether it's fraudulent claims aimed at taking money from insurers, or fraudsters targeting CHCs in an attempt to steal vehicles, fraud is rife in our sector.
Something needs to change. And at Cogent Hire, we believe that the best way to protect everyone from fraud is by working together. By using the right tools, the right safeguards, and the right approach.
Because sometimes just the fear of fraud adds friction to relationships:
- Insurers are wary of CHCs not having good enough fraud protection
- CHCs don't believe insurers can protect them from losses caused by fraud
- And both worry that claimants are potential fraudsters looking to take advantage
This friction causes delays, raises costs, and ruins working relationships and reputations. So of course Cogent Hire takes a different approach.
We trust, but verify.
By using the right tools, we're able to trust insurers and claimants, while quickly and efficiently verifying that everything is above board.
It's all down to having the right partners.
"We believe in innocent until proven guilty" - why Cogent Hire chose to partner with Verius and Heads Up
"We want to believe that our clients are innocent until proven guilty."
That's Cogent Hire MD Kirsty McKno's reasoning behind choosing Verius and Heads Up.
"If we can't trust that our clients are innocent of fraud, the relationship breaks down. But if we send fraudulent claims to insurers, that relationship is at risk too. So we looked for the best tools available. Tools insurers themselves use - tools they can trust straight from the get go."
Cogent Hire uses a tool from Heads Up - a data-led anti-fraud solution that can carry out an in-depth background check on a claimant to make sure that trust can be established early.
Heads Up's David Beardsworth explains:
"Heads Up provides real time risk insight, pulling on a wide range of data sources to give users a complete view of the risk associated with an individual. It verifies someone's identity, validates their personal data such as address, mobile number and email address while establishing any anomalies which may indicate a greater risk profile."
"In addition, Heads Up will also complete a counter fraud screen, a financial status search and identify any directorships held by an individual. The technology then locates potential associated social media profiles and also any open-source data content which may link the individual to any element of criminality."
Creating frictionless trust means verifying the validity of a claim quickly. The longer it takes to carry out a fraud check, the longer insurers and claimants are kept waiting. But Heads Up can provide the confidence that Cogent Hire and insurers need in less than two minutes.
"Heads Up is a really effective method of generating a lot of risk insight - fast! Where no risk is identified, this will give Cogent Hire and insurers confidence that a robust risk screening exercise has been completed."   
This speed and accuracy explains why the Cogent Hire team were so keen to use Heads Up, but as with all of our collaborations, this is a two way process. In fact, Heads Up were just as keen to partner with Cogent Hire thanks to shared values, and a shared desire to protect the CHC industry from fraud:
"CHCs need to embrace data led solutions to identify where risk and error is being accepted into their business. It is no longer enough to do the minimum when so much more insight is available. We are keen to work with ethical partners who have similar values such as Cogent Hire."
"There is plenty to be achieved collaboratively, but CHCs can also take the lead themselves, which requires investment but ultimately could deliver a return and protect the industry in the long term."
Data Driven Fraud Protection
Just as Heads Up is powered by a deep understanding of the data that's available to CHCs and insurers to use in fraud prevention, the second of our anti-fraud partners also make use of unique data insights.
Verius is a specialist provider of risk and counter-fraud solutions for insurers, and is trusted by leading insurers across the UK. Choosing to partner with Verius is an instant sign to Cogent Hire's insurance partners that we take fraud just as seriously as they do. Verius' James Bilham explains:
"Collaboration is more than just insurer to insurer. The whole supply chain needs to buy in, because the fight isn't between insurers and the claimant's representatives. It's between the whole market and the fraudsters."
"We're really pleased to be partnering with Cogent Hire, as we share the same values and beliefs - especially when it comes to collaboration being key in the fight against fraud. Data sharing is vital to combatting fraudsters, and improving both the quality and quantity of data we share with our insurance partners and now with Cogent Hire makes fraud easier to detect at every stage of the process."
And as Kirsty McKno outlines, the only way fraud can be avoided is by getting everyone on the same page:
"It shouldn't ever be insurers versus CHCs when it comes to fraud. It should always be everyone together, sharing data and protecting each other. That's why we will share information with our partners and it's why we use industry-recognised tools like Verius."
"By getting on the same page as the insurers we work with, by using the right tools, we're able to save time, save money and reduce that friction. It all helps create a better, smoother way of working. For everyone."
A collaborative approach to fraud protection. Standing beside insurers, partnering with anti-fraud experts, and working for claimants. It's what Cogent Hire was always set up to do.