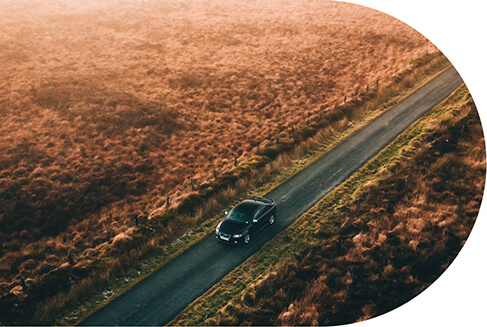 How Cogent Hire's repair partnerships put you back behind the wheel
There's a question we're asked time and time again by drivers. "When will I get my car back?"
Even with a like-for-like credit hire vehicle, you'll want to be behind the wheel of your own vehicle as soon as possible. It's only natural. But for many CHCs, relationships with repairers are hard to sustain. That leads to delays, increased costs, and - of course - friction.
So when Cogent Hire set out to create a frictionless supply chain, we knew that we'd need to re-invent the relationships between credit hire companies and repairers. To create something fairer, more sustainable, and collaborative.
"It's no longer about repairers being the middleman." - how Cogent has brought repairers into the supply chain
Credit hire is a hard place for repairers to work. They're often at the mercy of competing demands. Insurers want one thing, CHCs another, and the repairer is left in the middle trying to do the best job they can without taking sides.
Cogent's leadership team doesn't believe in adversarial relationships. Not with insurers, and certainly not with repairers, as MD Kirsty McKno explains:
"We wanted to work in a genuine partnership with repairers. We want to make sure they're paid in full within 48 hours, and that they have the independence to focus on vehicles and their drivers - not insurers or credit hire companies. With our approach, it's no longer about repairers being the middleman - they're free to focus on speedy repairs."
Cogent actively works to support our repair partners all over the country, helping them increase their capacity, streamline the repair cycle and improve their processes to get damaged vehicles back up to speed and back on the road as soon as possible.
A nationwide network of repair experts
If you've read the other blog posts in our supply chain series, you might expect us to shine a spotlight on the single repair company we've chosen to partner with, to explain how they share our values and outlook.
But we haven't partnered with a single repair company. It'd be no use with us choosing to work with a single repair workshop - because if your vehicle is damaged in Bangor or Belfast, then even the best repairer in the business isn't any use to you if they're based in Birmingham or Bath.
We work with repairers all over the UK, including some of the country's leading independent repair experts. That way, we can provide you with complete geographical coverage.
And more than that, we can offer a range of repair skills too. We've forged strong ties with electric vehicle repair experts who can safely and efficiently repair EVs with the right tools and the specialist skills that the new generation of electric cars require.
Every repair company we choose to work with shares our values, our commitment to customer service, and our desire to create true, frictionless partnerships. And because we've deliberately looked for repairers that work with insurers, we're able to make sure that frictionless process includes everyone involved in a claim.
And there's one last thing we look for.
Environmentally sustainable repairs
In our last post, we explained why we'd chosen to partner with the salvage experts at Hills. We discussed how using green parts kept repair costs down and reduced the number of total losses following accidents - along with the benefits of these sustainable parts to the environment.
But there's a benefit to repairers from our partnership with Hills. One that's become even more important during the recent supply chain issues.
We're able to speed up repairs. Hills' Joe March explains:
"Although manufacturer supply chains have been adversely affected - to the detriment of repairers - this opened up another opportunity for green parts. Brexit created a temporary reduction in parts supply, leading to an increase in back order parts."
"Fortunately as green parts specialists, we were able to step in and supply parts to our - and Cogent's - repair partners, reducing delays and keeping the supply chain moving."
That's the real strength of Cogent's collaborative approach. It's not just us helping our partners and our customers. It's creating those links that allow our partners to help each other so we can all focus on handling the most important person in the process.
You. The driver.
Whatever the world throws at us, our approach, our values and our commitment to cooperation will get you back on the road as soon as possible.