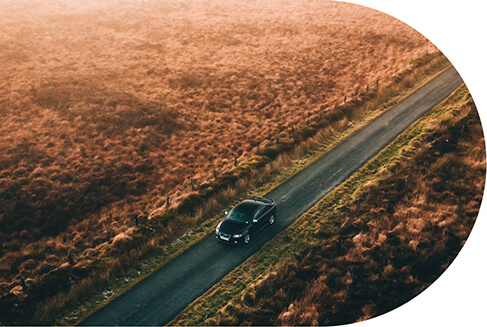 "It's all about understanding" - how Cogent Hire's partners are streamlining the estimating process
Understanding.
That one word is the key to so much of what Cogent Hire does. Throughout this series of blogs on how we collaborate with our supply chain partners, you'll see how crucial it is that we understand each other.
That understanding - of what every contributor to the credit hire process does, and of what insurers, drivers and policyholders all need - is key to reducing friction and making the process smoother, simpler and more efficient.
But that's not the only understanding we focus on.
It all starts at the very beginning of the credit hire journey.
"If you get this wrong, things get delayed. And they get expensive."
Before a credit hire vehicle is supplied, before a repair is booked in, before a damaged vehicle is even recovered, there's a very important thing that needs to be understood by all the parties.
What's happening with this claim?
Cogent's MD Kirsty McKno explains:
"The very first thing that happens after an accident is that there needs to be an understanding of what kind of process this will be. Are we dealing with a vehicle that can be repaired, or is this a case of a total loss?
It's all about understanding this. Because if you send a vehicle down the wrong route - if you're recovering a vehicle and instructing a repairer and only then discover that you're dealing with a write-off, things get delayed. And they get expensive. And it's even worse in reverse, when you send a repairable car for salvage."
Making the right decision here, and getting the right estimate for a repair, is key to keeping everything moving in a smooth, frictionless way. That's why we work with Cobalt, and why the partnership we have with Quantum Technical is so important.
We filter 85% of cases into the right track during the very first call
With any accident, the sooner we can decide whether a vehicle can be repaired or not, the sooner we can get drivers back on the road. And that means making the correct decision quickly.
Using Cobalt's AI powered tools, we're able to make that decision during the first call 85% of the time. And after a few hours, that number leaps to 100%.
By drawing upon information and data from millions of accidents and analysing the first damage descriptions and reports from drivers, Cobalt can accurately determine whether a car can be repaired at all, or whether it's going to be a total loss. Within hours, if not minutes. It means there's no waiting, no guess-work, and no delay in moving on to the estimating step of the credit hire process.
Because while Cobalt tells us if a vehicle can be repaired at all, the next thing to understand is whether that repair is going to be cost-effective. And for that, we need an accurate estimate. We need Quantum Technical.
Understanding the estimating challenge
The triage and FNOL work we undertake with Cobalt needs to be supported by rapid, reliable and accurate estimates. But with vehicle repair becoming ever more complex, parts supply chains stretched by Covid and Brexit, and the needs of drivers and policyholders more urgent than ever, getting that estimate has become more difficult than ever.
Or it was. Quantum Technical aims to change that, as David Punter explains.
"Working with Cogent Hire, we've refined an online portal that allows clients, customers and policyholders to upload images, facts and real-time video so that we can provide a fast, accurate estimate. It's about capturing all the relevant information before it's needed, so we understand the extent of damage and ensure the estimate we provide is convincing and unquestionable.
It's not about maximising repair costs. It's about working to agreed timeframes, and ensuring that every single stakeholder is treated fairly. Repairers understand what they need to do, insurers understand the costs, and drivers understand what's happening at all times. Everyone has what they need to make key decisions with our support."
By understanding these challenges, defining a need for improvement, and working on those improvements collectively, Cogent Hire and Quantum Technical are driving change quickly.
And we can all understand how important that is for everyone involved in the Credit Hire process.